Stephen Hargrove
if (!empty($social)): ?>
endif; ?> if (!empty($social)): ?>
endif; ?>
About Stephen:
Stephen worked at EDS/HP as a voice and data infrastructure engineer from 1998 through 2012. Stephen has also been a small business consultant and a technology adviser for brokerage firms, large hedge funds, dental offices, medical practices, real estate brokers, attorney firms, political campaigns, restaurants, night clubs and dance studios for the last 15 years. Stephen decided to leave Corporate America in 2012 when he was offered a position at a general contracting firm as their Chief Operating Officer. It wasn't long before Stephen understood what he would be able to bring to the table for his clients and small businesses if he was a licensed real estate agent.
Commercial Real Estate:
Being a Realtor and working for a large general contracting firm at the same time has given me an inside look at both sides of the transaction. Especially tenant representation on commercial leases. When executing a lease, most tenants will need to renovate an existing space. That means they'll need to have a good general contractor and an experienced Realtor that understands how to negotiate the terms of their lease. Underestimating finish out costs can force the tenant to come up with additional cash at the last minute. Most of these headaches can be avoided if you can get a solid bid from a general contractor and leverage it for the tenant improvement negotiations. Call me today so we can discuss what you'll need to get your business up and running.
Residential Investment Properties:
I specialize in purchasing distressed properties, renovating them and then selling them to individual clients as a move-in ready property. I also work with investors and large hedge funds on buying, renovating and selling their investment properties. If you'd like to buy or sell your home or need a subject matter expert in any of my specializations mentioned above, then please call me so I can help you get started today.
Residential Real Estate and FHA 203k:
Home buyers need someone who knows Dallas/Ft Worth inside and out! I can work with you to find the right home at the right price, including all the neighborhood amenities that matter to you most. I also specialize in purchasing homes using FHA 203k loans. Some buyers don't know that you can get up to 35k in renovations rolled into your loan using an FHA 203k loan when you're purchasing a house. If you work with me on your home purchase you'll have a straight line into a qualified FHA 203k general contracting firm and access to multiple lenders that have a wealth of knowledge and experience on the FHA 203k program.
Awards & Designations
ABR, SRS, NHC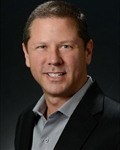 Stephen Hargrove
Commercial/Residential Team Leader
Hargrove Realty Group
12041 Venice Ct